Join us for a conversation with Debbie Millman, Rick Griffith and Ann Willoughby about how to get involved in the greater design community.
Many of design's most respected icons started as local AIGA chapter leaders.
If you're looking for ways to advance in your career or you just want to get more involved and contribute to your local community, come eavesdrop on Ann Willoughby, Rick Griffith, Debbie Millman talk about their career long commitments to AIGA and how it helped them develop personally and professionally.
Before the panel, we'll introduce you to some of the current chapter leaders and after the panel, you'll have the chance to spend 45 minutes in breakout rooms with the ones currently responsible for recruiting new leaders in the local community closest to you.
Schedule:
7:30 – 8:00 pm EDT – Welcome & local leader stories
8:00-8:45 pm EDT – Iconic leader panel
8:45-9:15pm EDT – Breakout rooms with chapter leaders
---
About the Panelists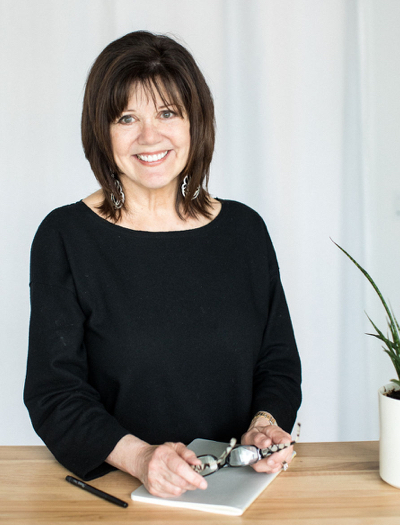 ANN WILLOUGHBY
Ann Willoughby is a leading voice in graphic design in the U.S. She has taught, written and lectured about the importance of women as design leaders in both business and as a social force. Ann began her design career in 1968 during the second wave of feminism and her life and early design practice were fueled by the social, political and design movements that transformed America during the last decades of the 20th century. She founded Willoughby Design in 1978, creating a thriving design firm while also addressing gender and family issues in the workplace.
Since its founding, Willoughby has become nationally known both for its award winning design and for the stimulating and creative environment. The firm has worked with local, national and international clients including the Kauffman Foundation, Omidyar Group, United Nations, Hallmark Cards, Panera Bread, RideKC, Hershey's and Weight Watchers.
In 2014, Ann was awarded the prestigious AIGA Medal, one of the first women in the midwest to receive this honor, awarded to individuals in recognition of their exceptional achievements in the field of design and visual communication. Read More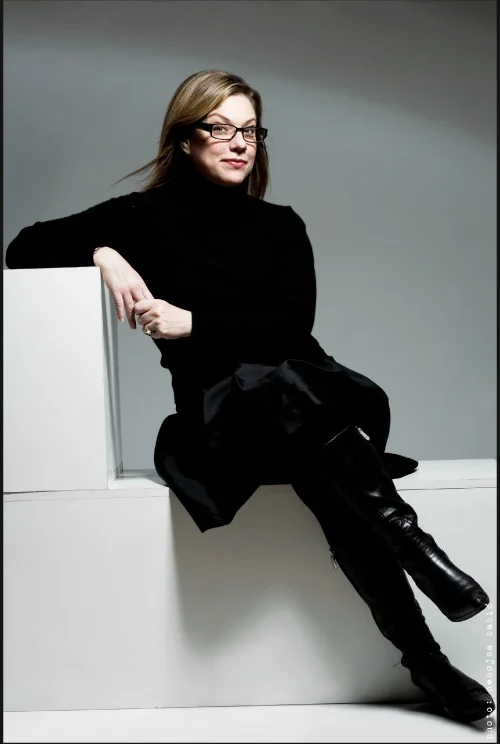 DEBBIE MILLMAN
Named "one of the most creative people in business" by Fast Company, and "one of the most influential designers working today" by Graphic Design USA, Debbie Millman is also an illustrator, author, educator, curator, and host of the podcast Design Matters.
Design Matters is one of the first and longest running podcasts in the world. As host and founder, Millman has interviewed nearly 500 of the most creative people in the world over the past 18 years. Design Matters won a 2011 Cooper Hewitt National Design Award, in 2015 Apple designated it one of the best overall podcasts on iTunes, and in 2021 designated it one of their "All Time Favorite Podcasts." In addition, the show has been nominated for eight Webby Awards, and has been listed on over 100 "Best Podcasts" lists, including one of the best podcasts in the world by Business Insider and Vanity Fair.
Debbie is the author of seven books, including three collections of interviews that have extended the ethos and editorial vision of Design Matters to the printed page: How to Think Like a Great Graphic Designer and Brand Thinking and Other Noble Pursuits. Both books have been published in over 10 languages. Her most recent book, Why Design Matters: Conversations with the World's Most Creative People, was published by Harper Collins in 2022. She is also the co-owner and Editorial Director of PrintMag.com. Read More
RICK GRIFFITH
Rick Griffith is a graphic designer and master letterpress printer. His work is an erudite exploration of language, history, politics, science, music, and ethics—typographically-focused and relevant. He is known as a passionate advocate for design.
Rick was born and raised in Southeast London and immigrated to the U.S. in the late '80s. It was his early jobs at Washington D.C. record stores that turned him on to graphic design. It was a (short) freelance career on Madison Avenue which funded his first practice, RGD (Rick Griffith Design), and it is his love of design (and his partner Debra Johnson) which sustains the design practice MATTER, which, over the last two decades, has grown into an ambidextrous design consultancy, print shop, workshop, and retail bookstore.
As Design Director at MATTER, Rick works across all media for business, culture, and civic engagement with his partner and staff. MATTER's broad range of clients includes restaurants, beverage manufacturers and distributors, politicians, universities, architects, engineers, arts venues, mimes, scientists, government agencies, and entrepreneurs.
An active participant in the Denver design community, Rick has served on the Board of Directors of Creative Music Works, Arthyve, and the Denver Art Museum's Alliance for Contemporary Art. He was President of the American Institute of Graphic Arts Colorado Chapter from 1995 to 1998 and serves as an emeritus Commissioner of the Denver Commission for Cultural Affairs.
From his home in Denver or the creative atelier in Brooklyn, Rick travels the world as a visiting artist, lecturer, and educator—sharing his enthusiasm and knowledge with the next generation of designers—and contributing critical dialogue regarding graphic design as a broad discipline in the service of community and industry.
Rick's true orientation is towards self-reliance, disruption, creative compassion, and independent thought. For most of us, life is long—for lots of reasons, we might begin to act like it. Read More