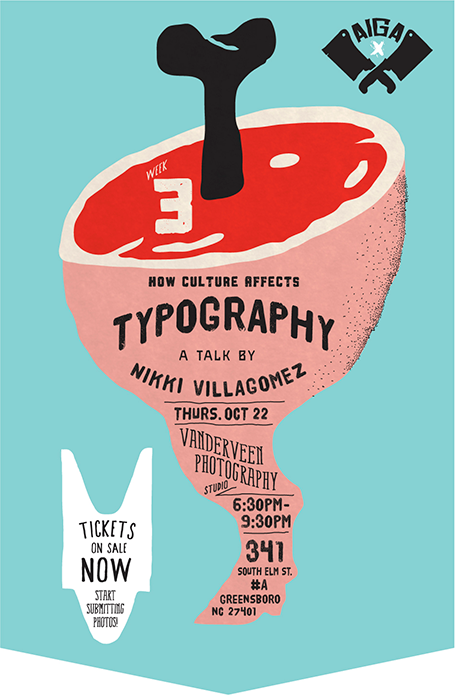 Thursday, October 22, 2015, 6:30pm – 9:30PM
VanderVeen Photography Studio
341 South Elm Street, #A
Greensboro, NC 27401
Members: $15
Potential Members: $20
Students: $10
Volunteers: $5
Join AIGA Triad NC and Nikki Villagomez for a look into how culture affects typography and decision-making processes in everyday life. In her presentation, Nikki will use pictures taken throughout her travels and the pictures you submitted to discuss the comparisons (and contrasts) in type choices based on location.
Get your tickets here. We hope to see you there!
Bonus!
We will be raffling off one of Nikki's newly published books! She will also be selling her book at the event for $20 so bring cash or a check!